Website & CMS Redesign for Non-Profit
2016 Webby Award Nominee
751%↑ social shares | 368%↑ video plays | 26%↑ engagement with 'The Facts"
The Challenge
thetruth.com tapped Code & Theory to build an experience that would serve as a conduit for information, advocacy, and engagement reflective of their audience's youthful spirit. To power this goal and support their growing social media content, a new and easy-to-use CMS was also built.
I worked as a UX designer (with the supervision of a UX Director) with a team of producers, strategists, data analysts, developers, visual designers, and QA engineers. My role included ideating concepts, producing UX deliverables (IA, wireframes, prototypes), presenting them to the client, and leading CMS training sessions.
the Process
Discovery & Definition
The project kicked off with a content audit, analytics review, and stakeholder interviews. Based on insights gathered from these methods, there were two overarching strategic goals; surface quality content and make it engaging.
To collaborate more effectively with my team, I set up a workflow that supported the development and visual design process. The combination of Sketch + InVision + Slack was unique and new at the time. It had great results and was adapted to other projects at the agency.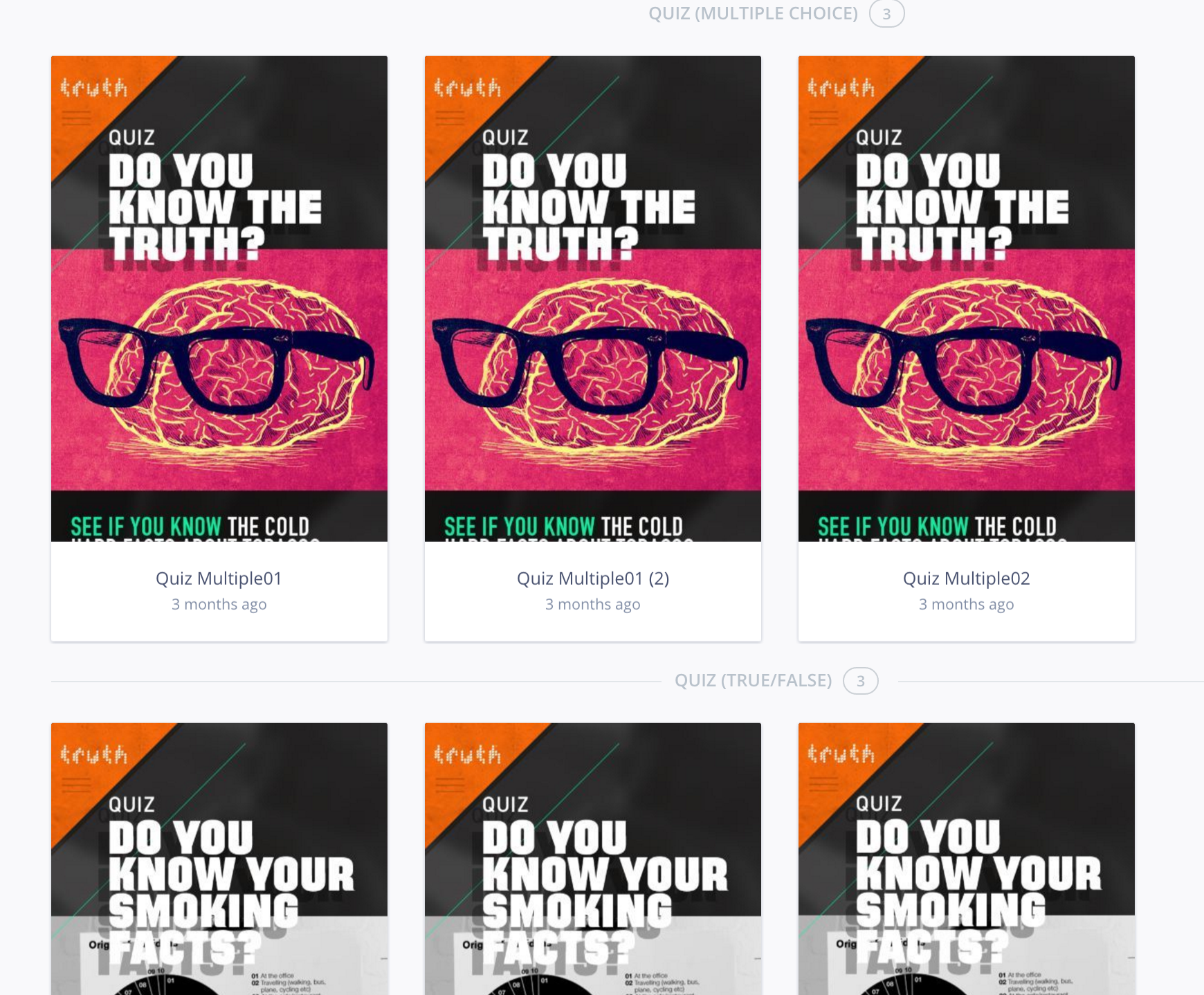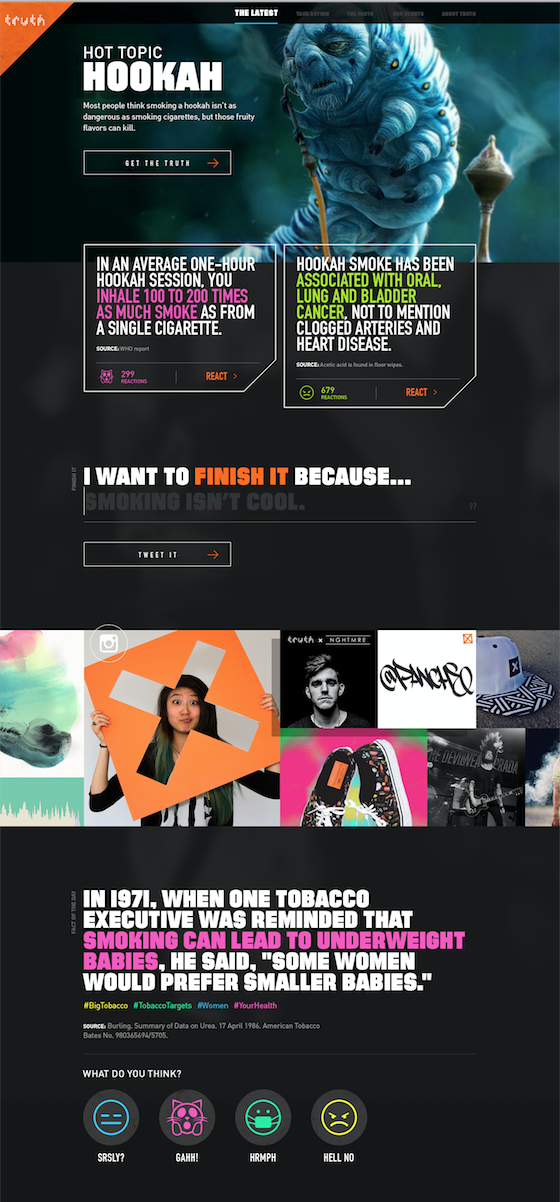 Ideation & Design
Surfacing quality content
As I parsed through the content on the site, I noticed an opportunity to utilize the taxonomy of 'the facts' in a few ways. One, the taxonomy terms could function as filters on the site. Two, these terms would be linked to articles to improve the relevance of content recirculation. Three, turning the taxonomy into hashtags would create social equity for thetruth brand. This idea resulted in a unique site experience as well as a significant increase in social sharing.
Making content engaging
Part of the site's goal was to increase engagement with content. The organization had over 300 facts that were being underutilized. Through an enticing voting mechanism, we increased the amount of interactions users had with the site. Creating the emojis was a process of research and prototyping. I set up quick tests to confirm which emojis were linked to 3 of the 6 primary emotions and which copy resonated with people. This resulted in a fun experience for anyone that visits the site.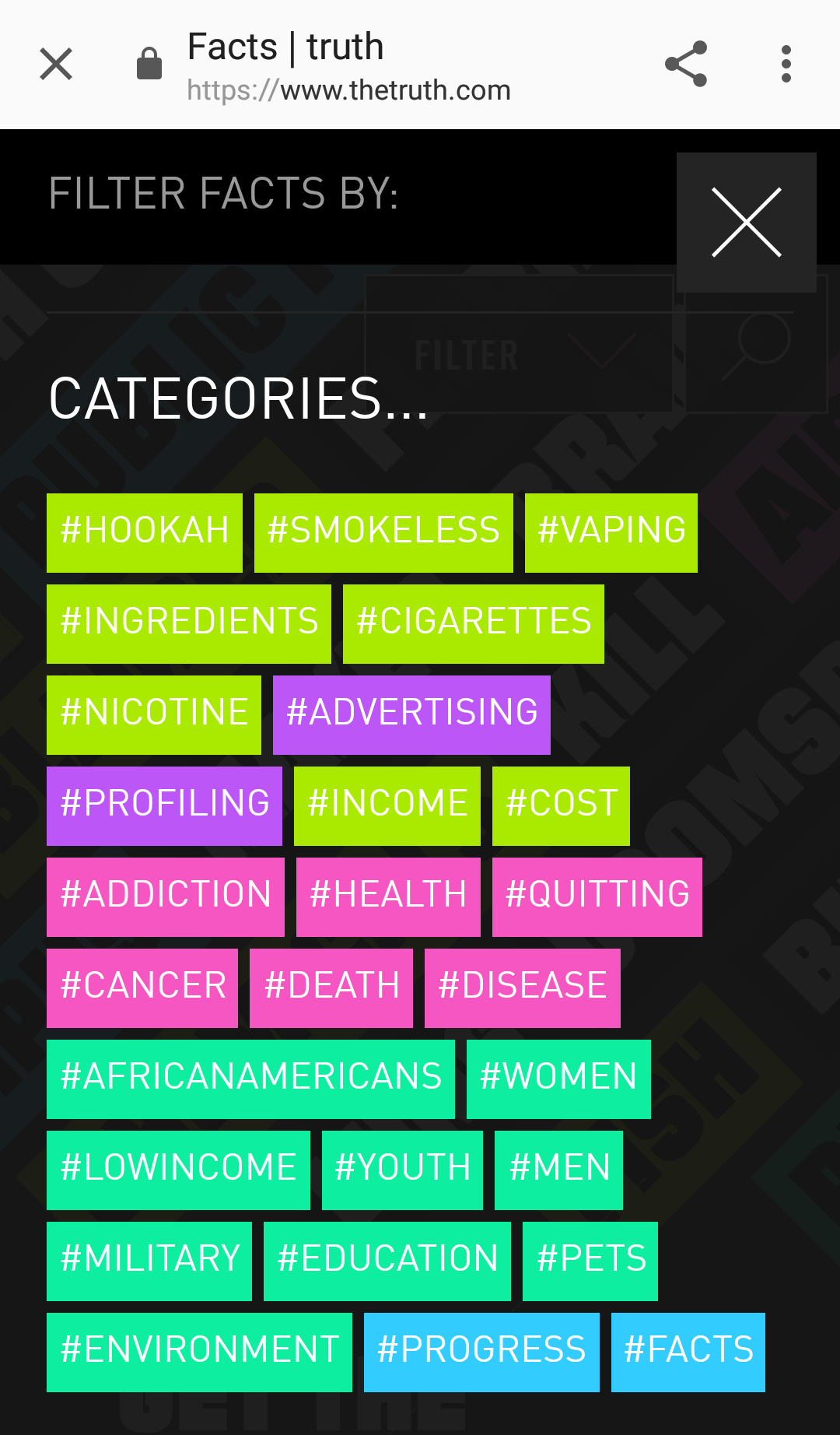 The outcome
At the end of the process, I led training sessions with thetruth team and compiled a training guide for self maintenance post launch. The client received a live site and a CMS that was easy to use. The website was nominated for a Webby later that year and the engagement metrics were off the charts.
** To see a full list of my team members at Code & Theory, check out the 'projects' section of my LinkedIn profile.**