INTRO
SheTexted was a client project that started at a General Assembly course and was meant to serve as a companion site to the already established HeTexted. It's purpose is to become a positive, helpful, and fun space for guys to talk about their relationships.
My role has covered a wide scope of responsibilities: user research, persona development, journey mapping, wireframing, prototyping, usability testing, and strategy.
Software Used:
To understand the landscape, heuristic evaluations and a competitive analysis was performed to get a sense of what these sites offered. This also helped define SheTexted's key differentiators such as the ability of the SheTexted community to interact with one another.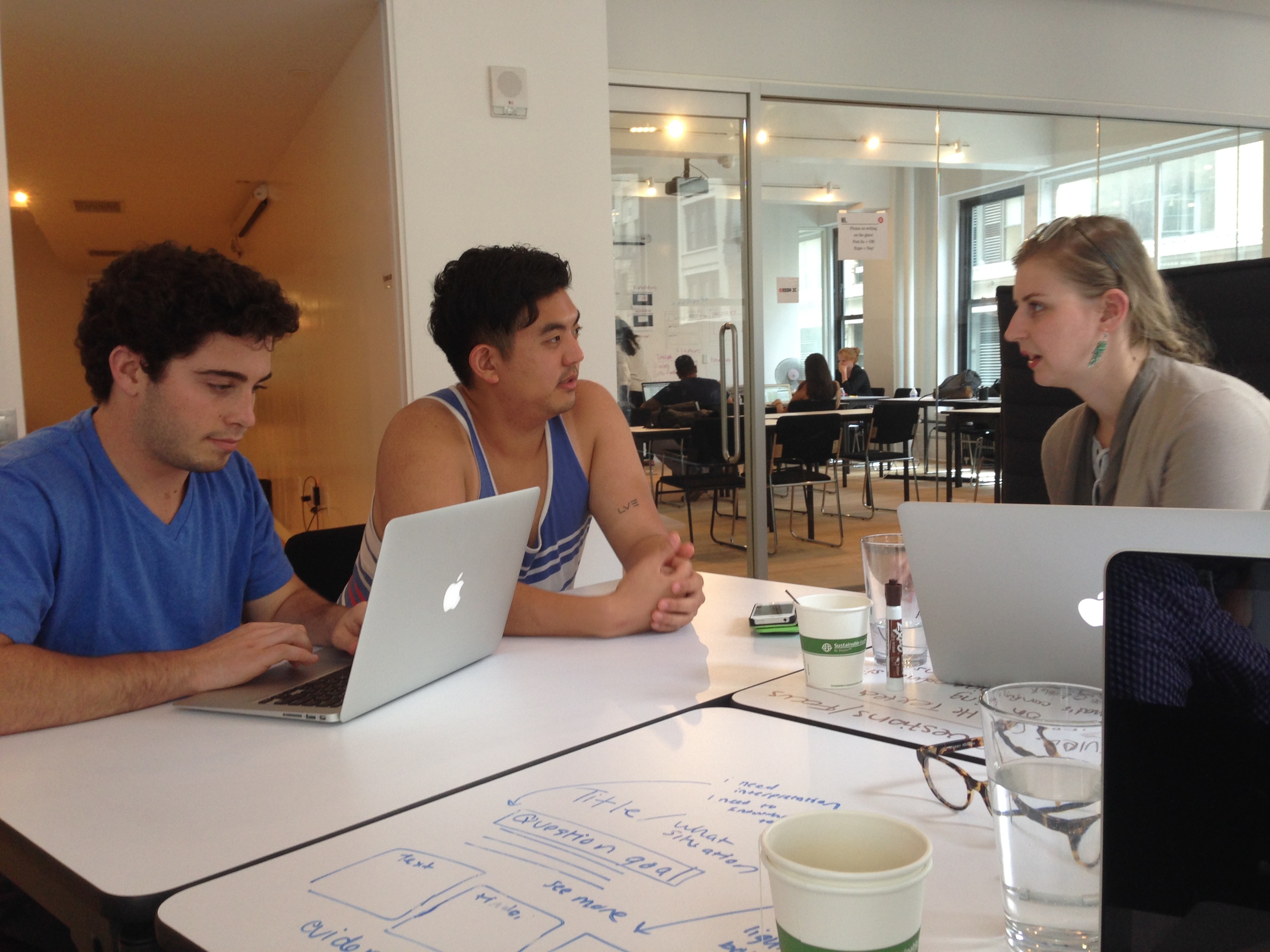 During the discovery phase, an initial survey was sent that helped formulate the questions used during user interviews.
The interviews gave us a lot of insight about how users spend their time online and validated the need for this kind of site. Some key findings included:
1) Interviewees were open to discussing their personal lives
2) Anonymity was important
3) 100% of interviewees have given relationship advice
4) Private advice was key, but response time was a big pain point
After these interviews, two more surveys were sent to people that had already signed up for beta version of SheTexted. These surveys validated assumptions about people's use of relationship sites and confirmed ideas regarding private and public advice.
Each interview was parsed out in order to see use patterns. From these patterns, five distinct personas were created in order to better understand how each of these users would use the site. Two specific personas were used to build the user flows for the prototype; the top commenter and the private advice seeker.
User Flows, Prototypes, Usability Testing, Iteration
It was important that for each of the flows, getting to the end goal was intuitive and easy. Both user flows represent the path that a user would take from the home page to her/his final destination. When these prototypes were tested, users had a hard time understanding the navigation titles and options. These were then reduced to simpler navigation titles that were further tested.